Dropbox for Gmail
Dropbox – 2018
Back
The Dropbox add-on lets you save and share all files, big or small—including photos, videos, presentations, docs, and project work—without leaving Gmail. The add-on is available on mobile and desktop devices.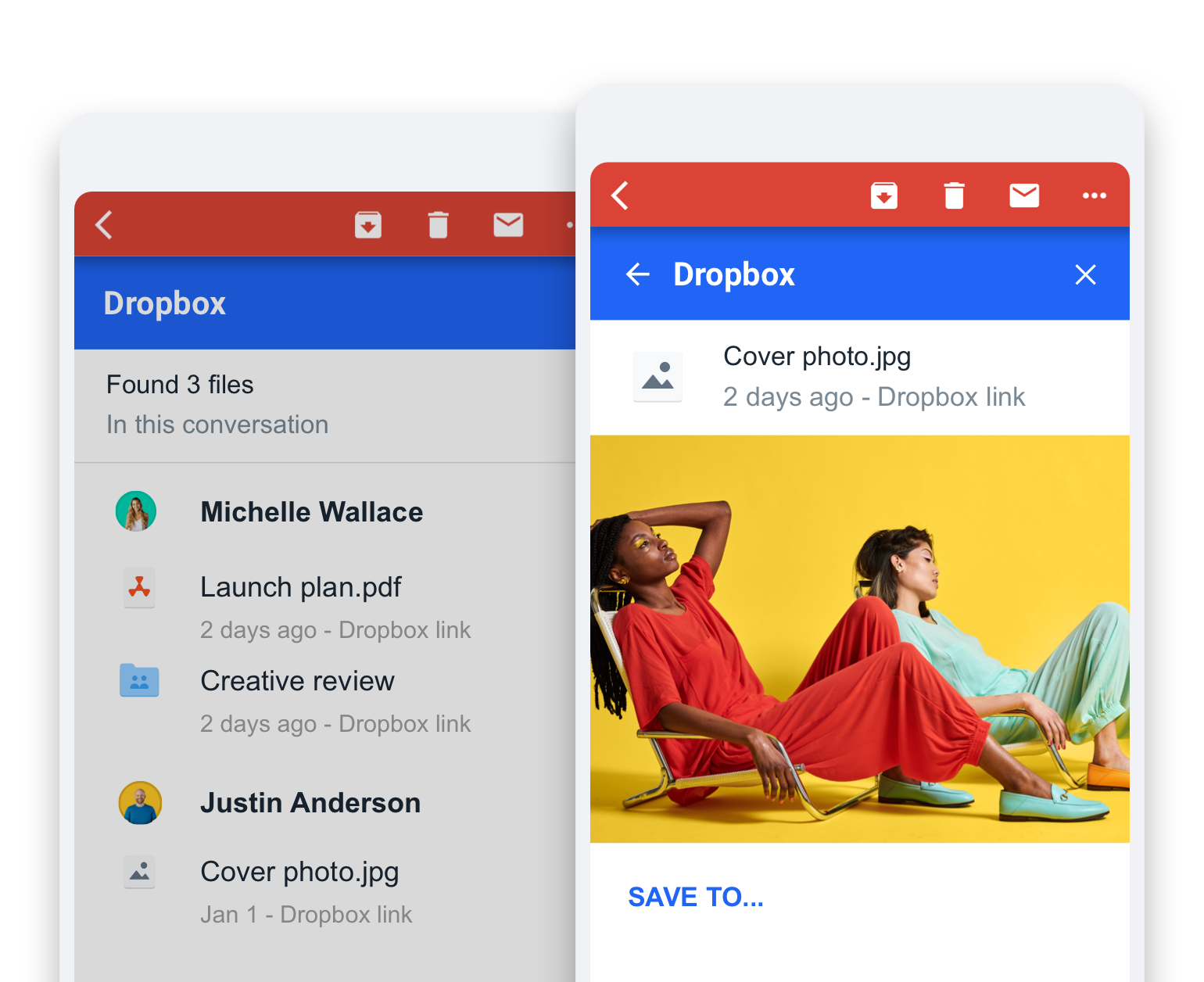 Mapping the user journey
Creating a high-level map of a complex system is a critical step to designing clear and rational flows. The maps below highlight key functionality of the add-on workflow. They were used to create alignment with members across engineering, product, and design.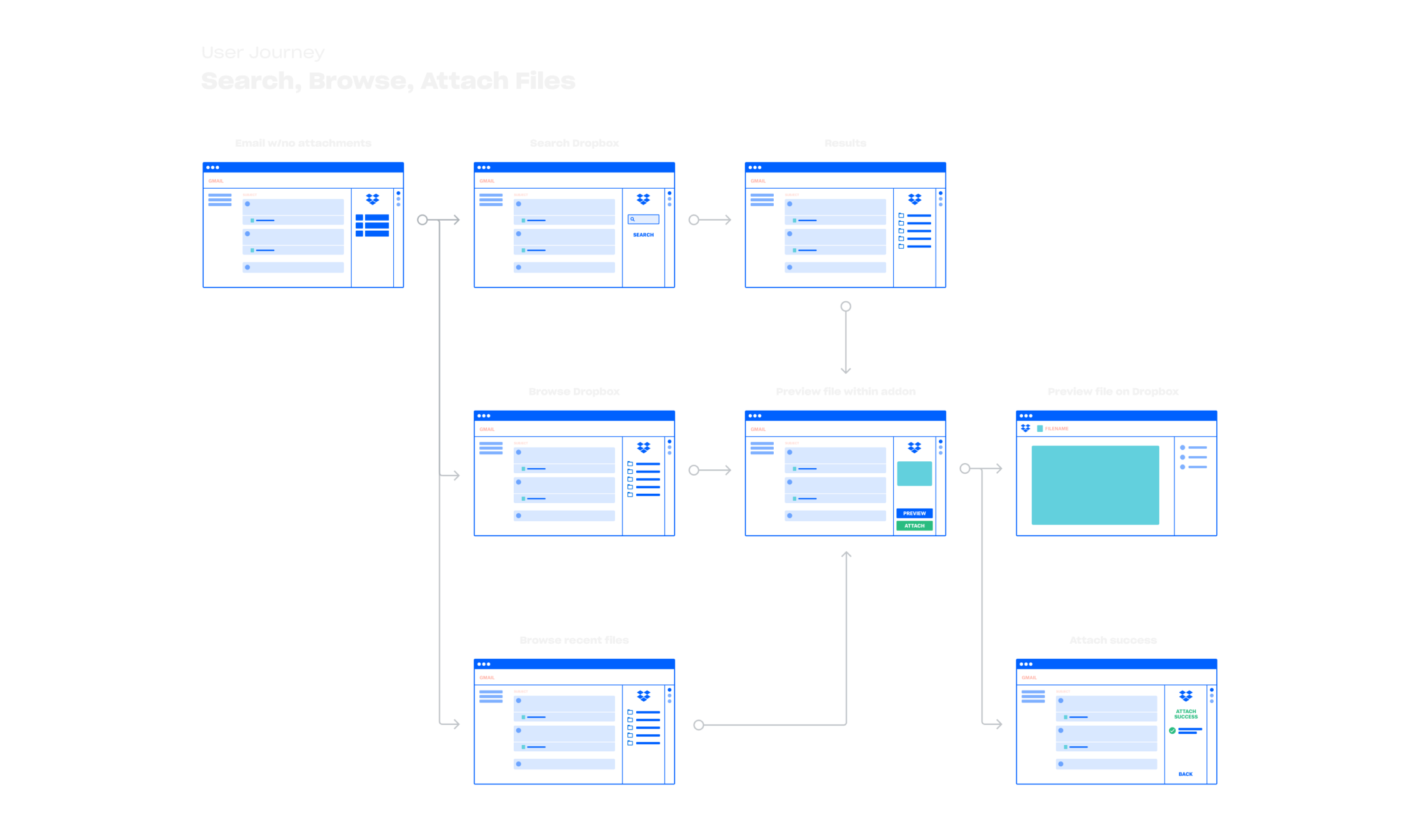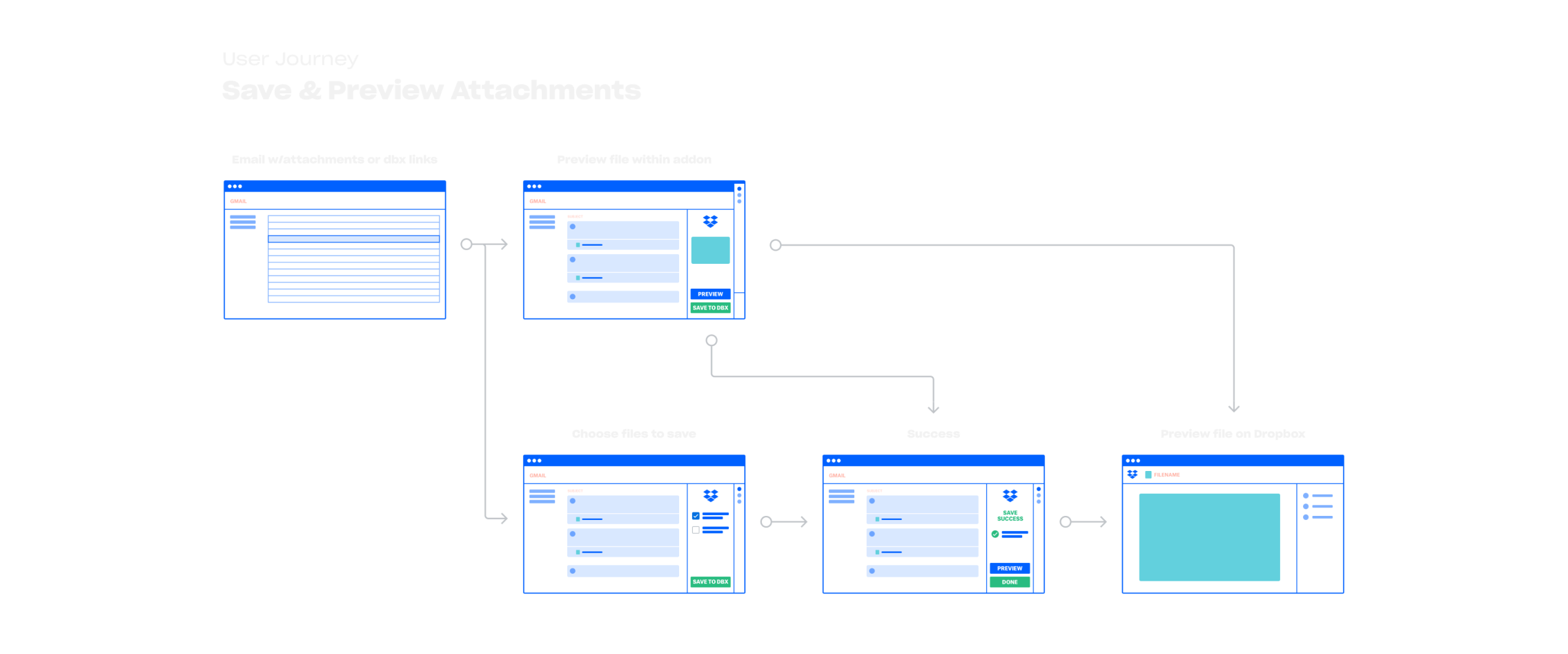 Making Material Design feel familiar
Google Workspace Add-ons are constrained in their look and feel—they are limited to using Google's Material Design system. To make the add-on feel familiar to Dropbox users, the experience was designed using recognizable Dropbox patterns, including visual and interaction patterns, iconography, and UX copy.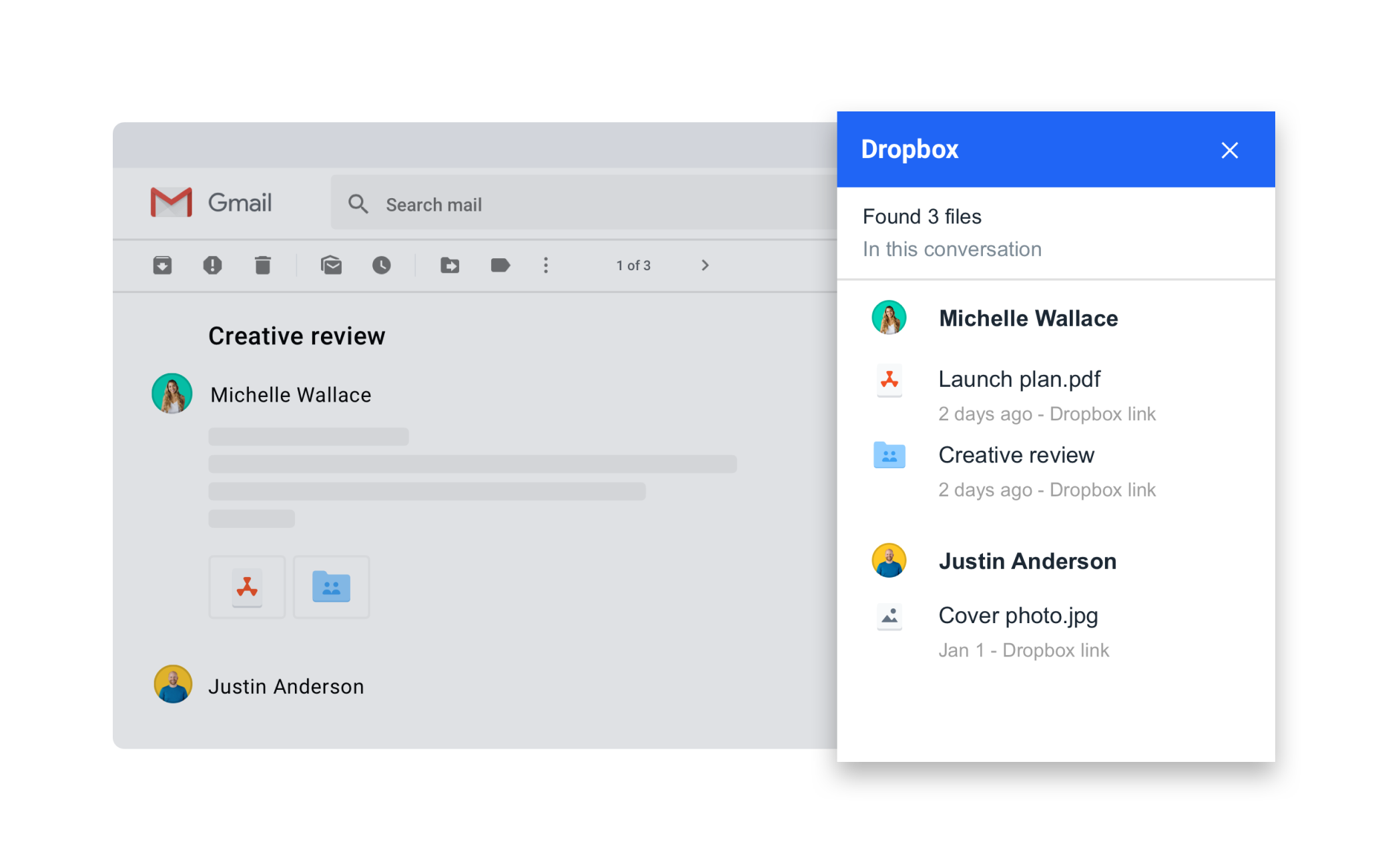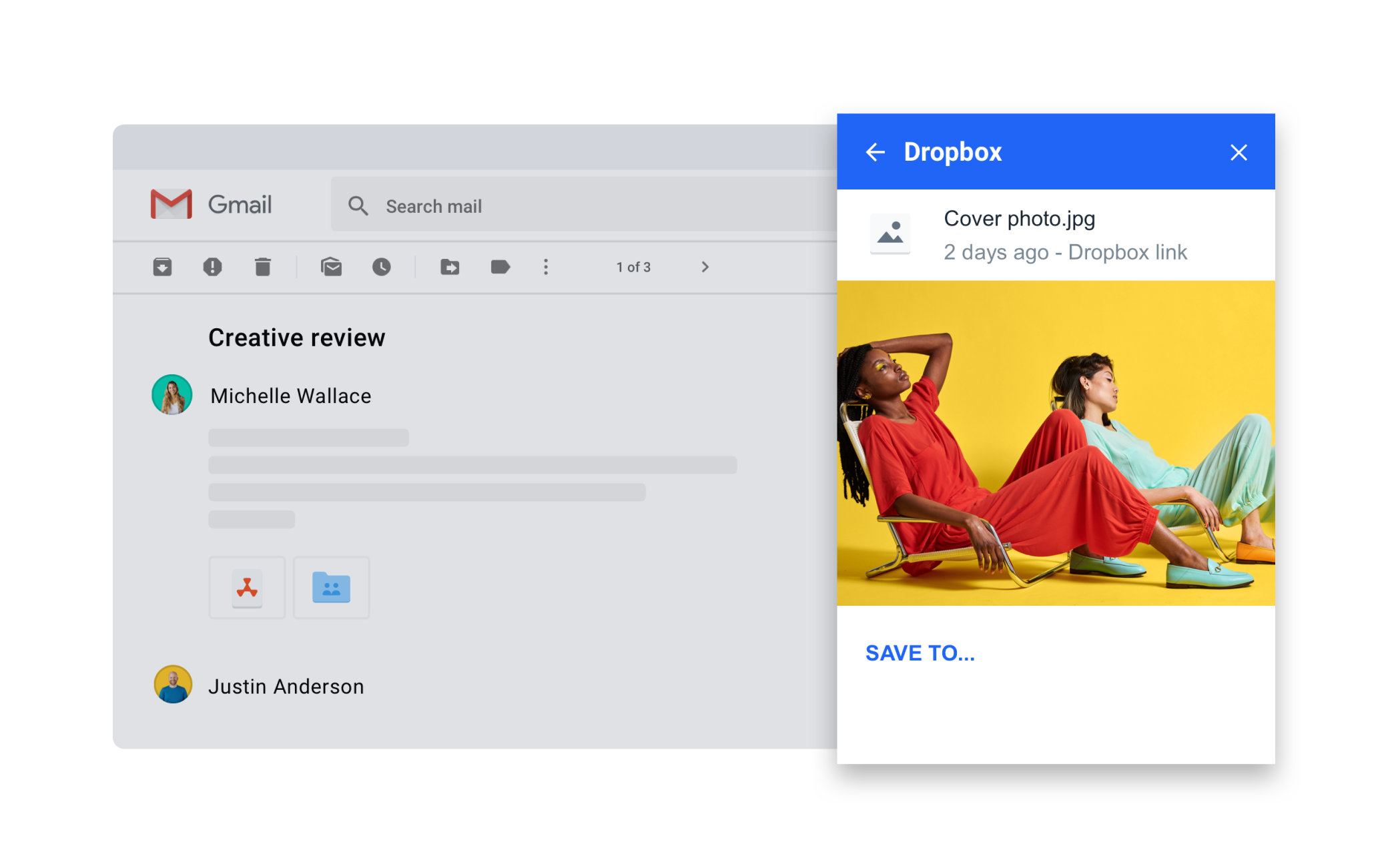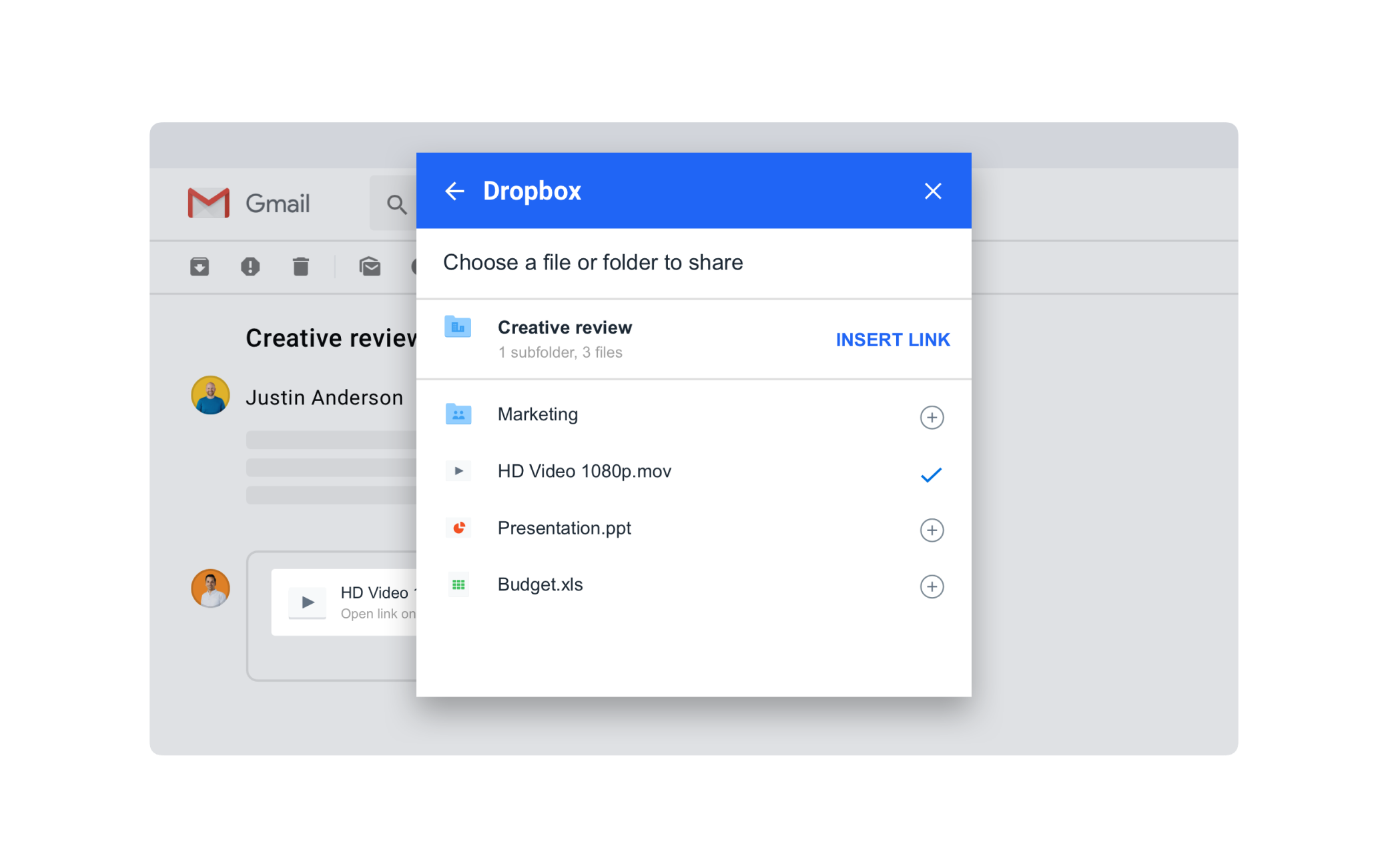 The experience was further brought to life using branded illustrations in key locations—like success, failure, login, and logout screens.