Portal Tasks
Pilot – 2022
Back
The Tasks interface includes robust features that empower customers to offer detailed feedback on their monthly books. This feedback loop enables Pilot to consistently deliver high-quality books tailored to customer preferences and policies.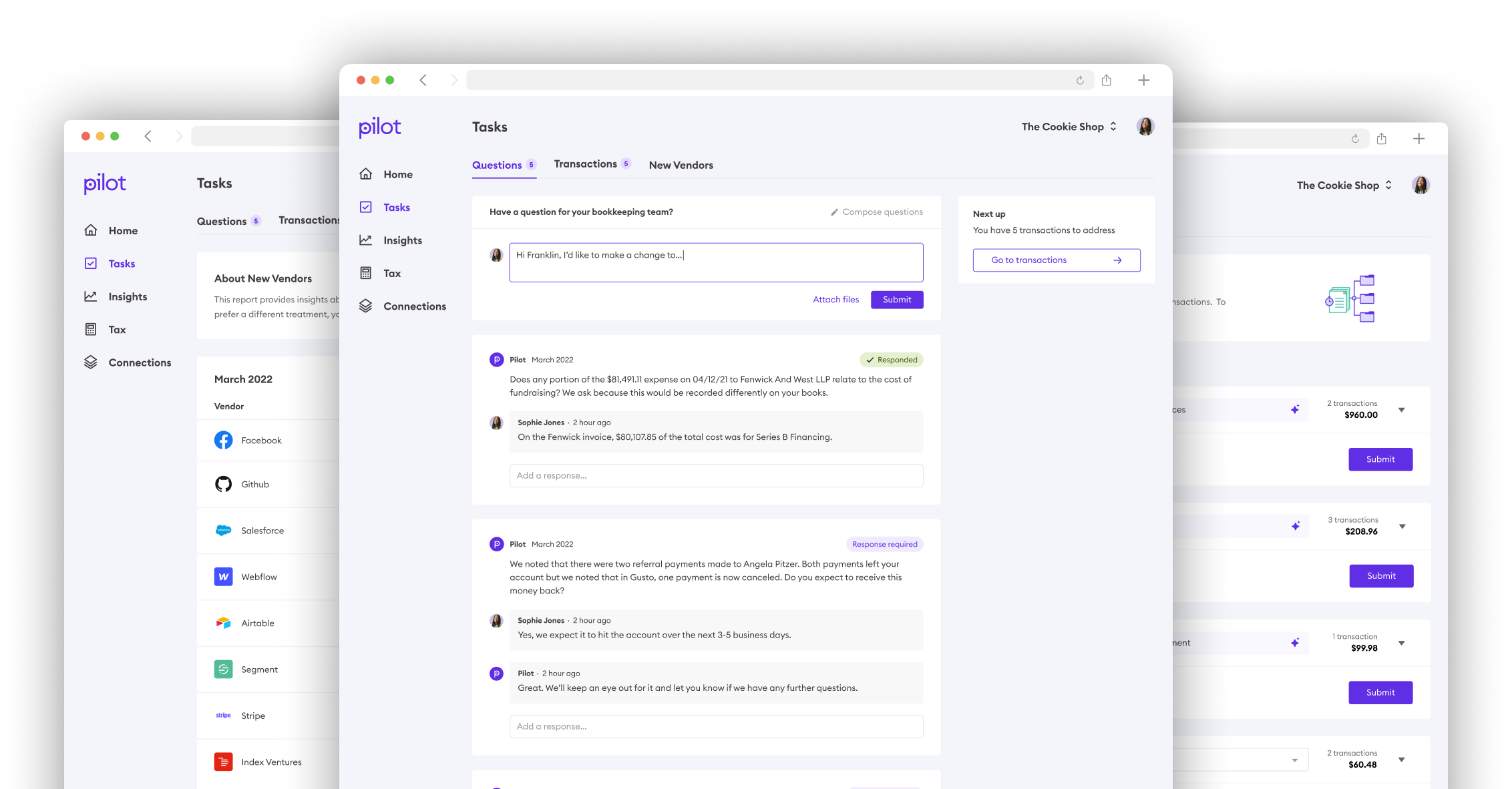 Communications hub
The Questions page is a key hub for communication between Pilot and our customers. Customers can use this tool to discuss bookkeeping questions with Pilot, securely share files, and keep track of ongoing conversations.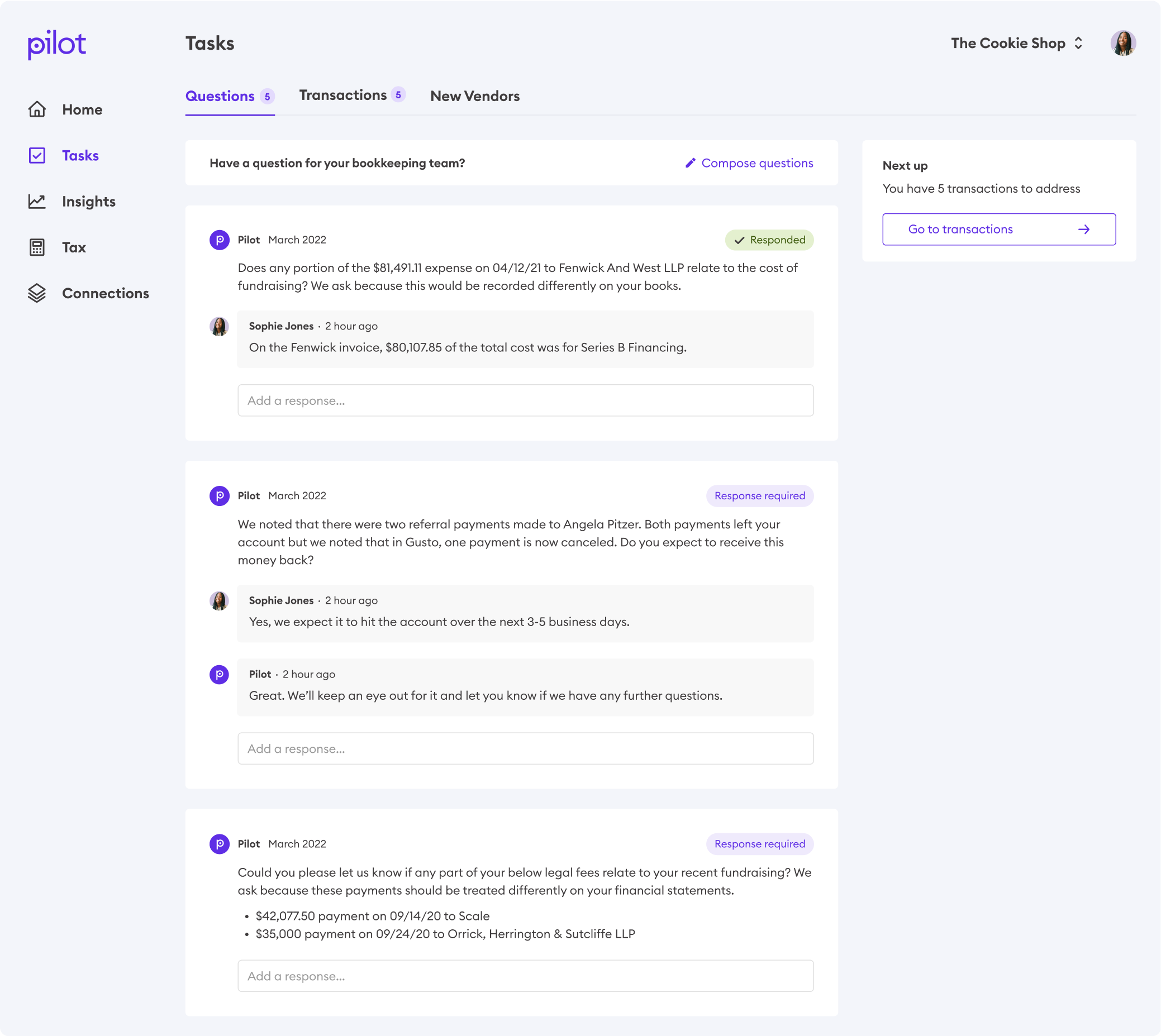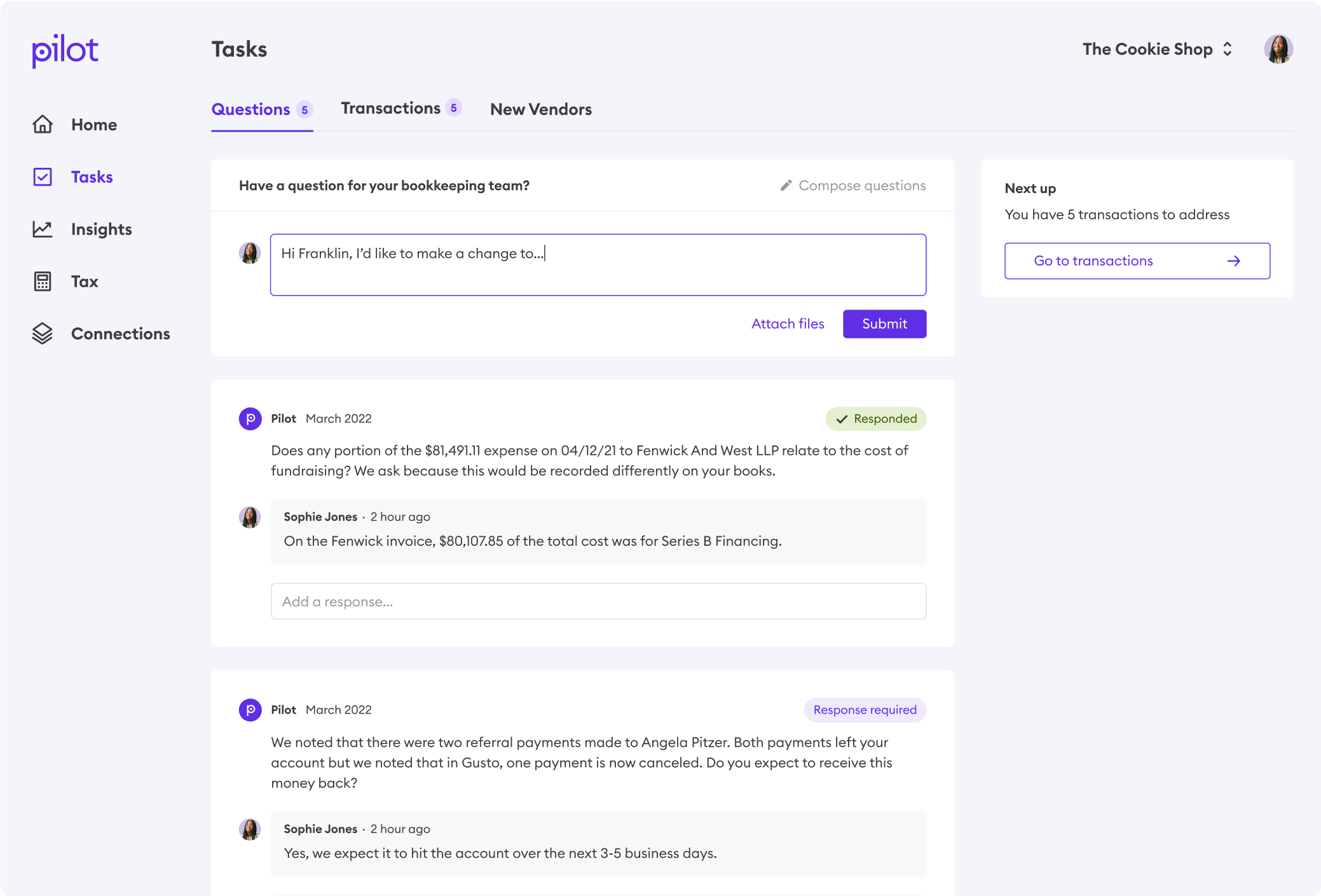 Streamlining categorization preferences
Incomplete or unstructured data can make bookkeeping challenging. The Transactions tool provides Pilot with a sophisticated way to ask customers about their categorization preferences, streamlining the process and enhancing accuracy.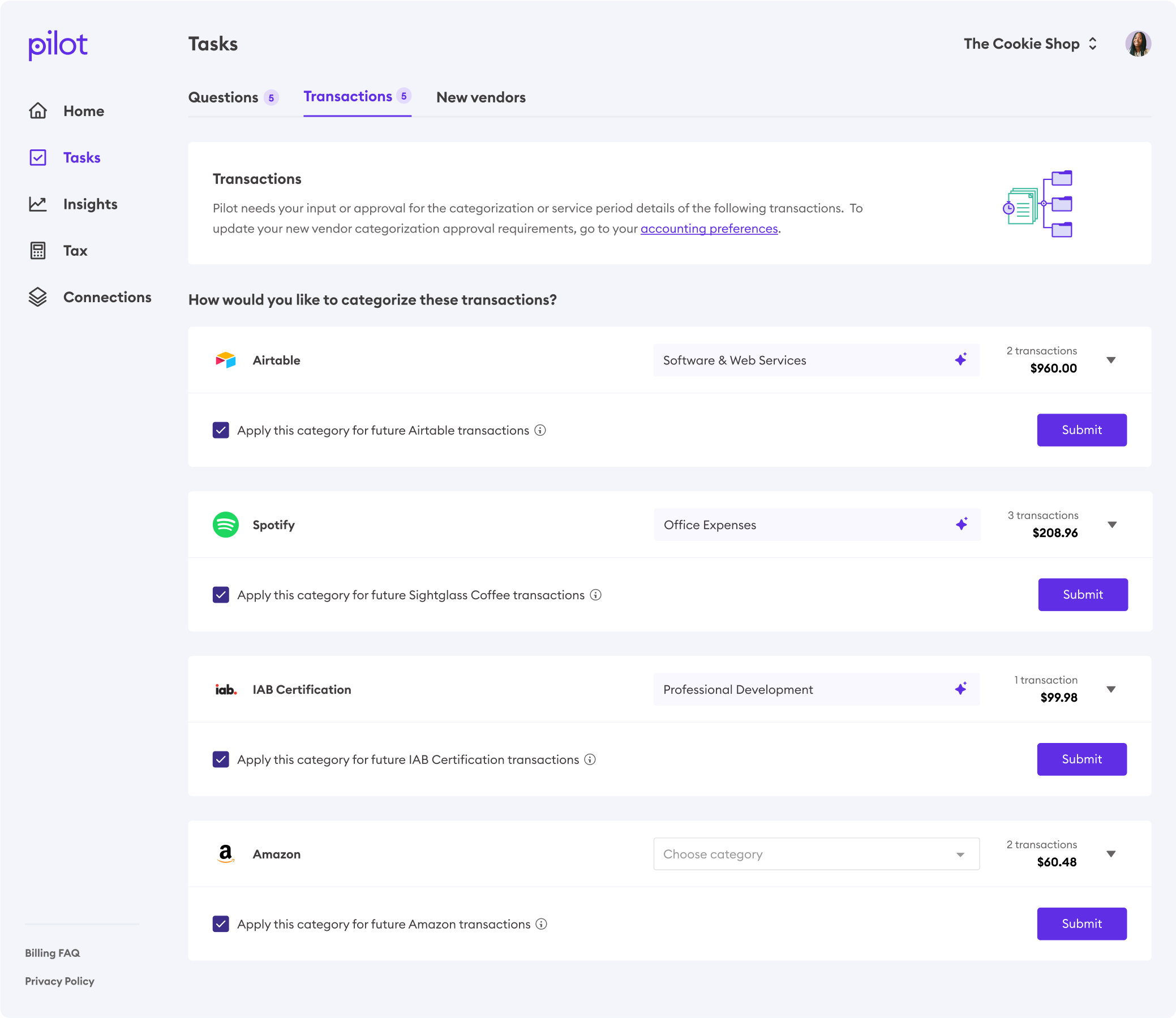 Accuracy assurance
Customer trust in Pilot grows when they can verify the accuracy of our work. The New Vendors page empowers customers to review how we categorized their new vendors each month. Importantly, it also offers a workflow for customers to request corrections if a miscategorization occurs.